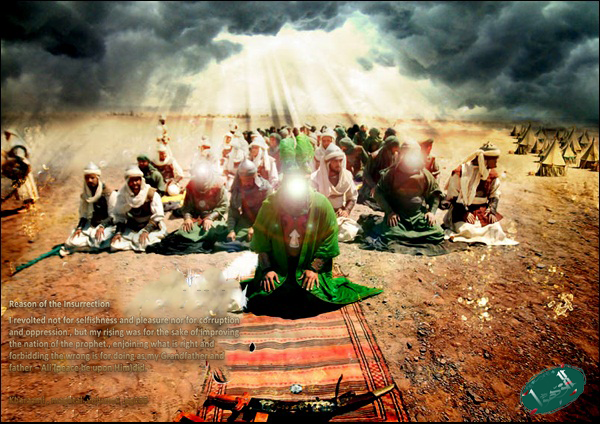 In the name of Allah, the Compassionate, the Merciful
Imam Hussein (AS) fireproof:
Avoid apology is what causes the believer is not bad and does not apologize.
(Bihar al-Anwar, vol 75, p 120)

 Fifth  day of Muharram 61 AH.
 Hasin ibn Namir entered Karbala
Hasin ibn  Namir according to order of Ubaidullah bin Ziyad  entered Karbala with four thousands cavalries.
Avoiding to help  Imam (AS).
  Obaidullah bin Ziyad [damned] in this ordered a man who called ibn Qays  to stand in the way of Karbala and Imam Hussein and kill anyone who intend to join and help Imam (AS) and his troops.500 people accompanied this damned person.
But considering all the limitations to join the army of Imam Hussein, a man named "Amer bin Abi Salama" eventually led himself to Imam (AS) and was martyred on Ashura.
Source: Shiite calendar book